Flounder's doctor orders some Bupronion, but the pharmacist, unable to read what the doctor wrote, sends Bucephalus instead

| | |
| --- | --- |
| | Home |
| | Back to Gray Cat page |
| | Back to Humor Page |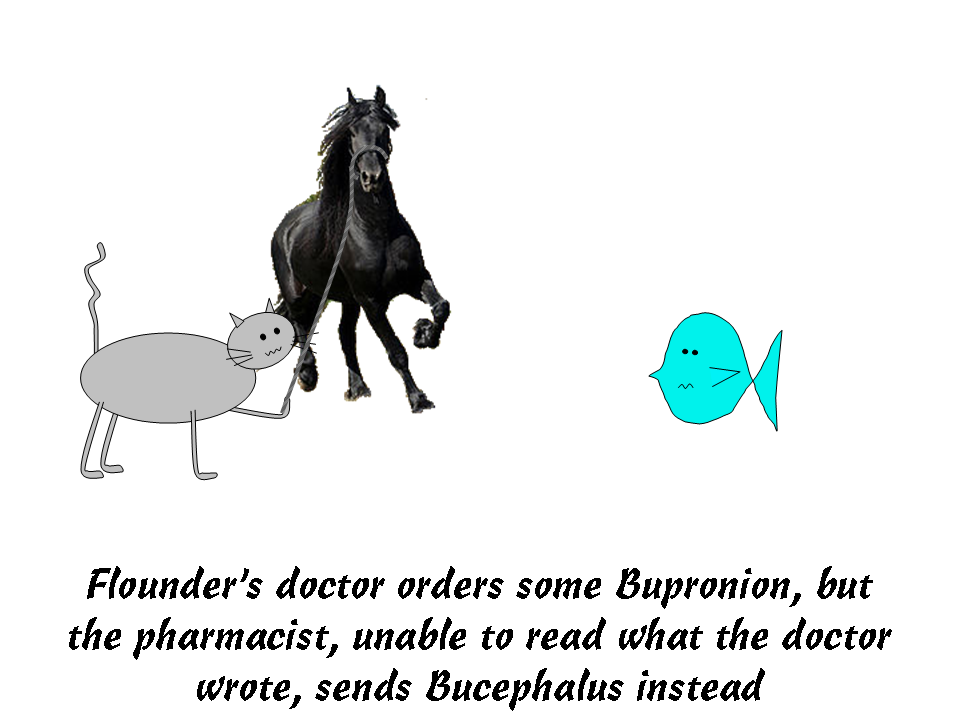 Which actually can't happen, because my doctor sends the prescription electronically to my pharmacy, who then delvers the medication. But imagine Gray Cat's surprise when she found Bucephalus waiting outside the door.
By the way, Bucephalus, who is famous as Alexander the Great's horse, did not exist (and has an infinite number of limbs). Neither did Alexander. This can be proven mathematically.