Flounder hires a private investigator to find his missing F6 key. She finds it has moved to South America and changed its name.

| | |
| --- | --- |
| | Home |
| | Back to Gray Cat page |
| | Back to Humor Page |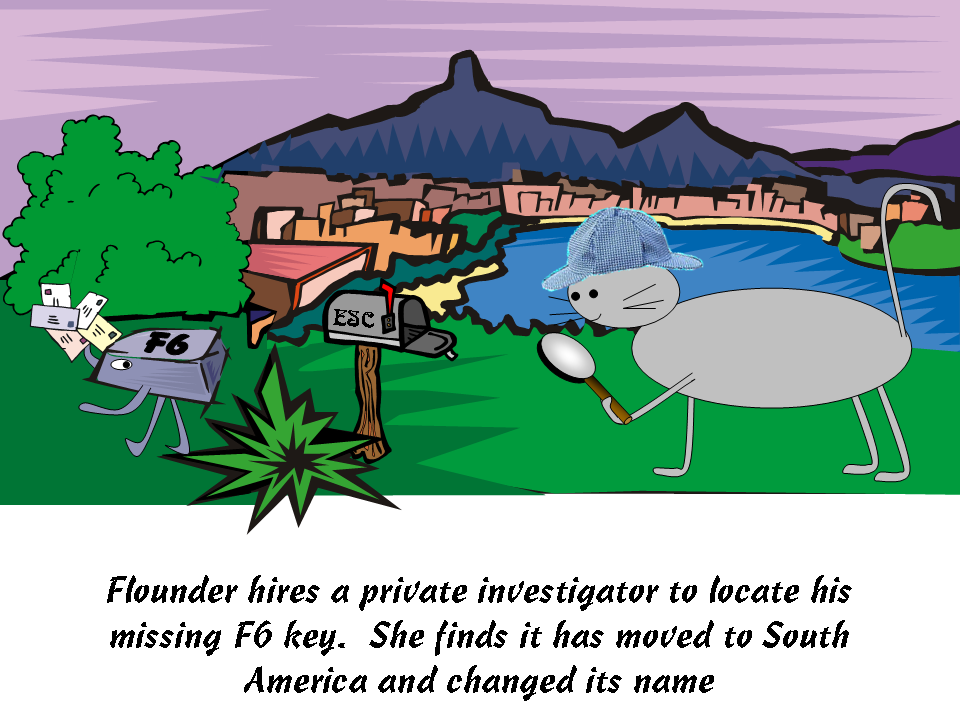 Several times a day, my keyboard, which I keep perched on my lap, falls upside-down onto the floor. After a while, the keytop for the F6 key started falling out. Little Gray Cat noticed the missing F6 key, and asked what had happened. I told her that if she saw it wandering around, I'd appreciate if she could ask it to return. But, I added, it had been missing for several weeks, which was enough time for it to flee the country to someplace without an extradition treaty with the U.S. She suggested that it probably had changed its name as well. And this is the result.