Gophers on roller skates deliver tea to Gray Cats

| | |
| --- | --- |
| | Home |
| | Back to Gray Cat page |
| | Back to Humor Page |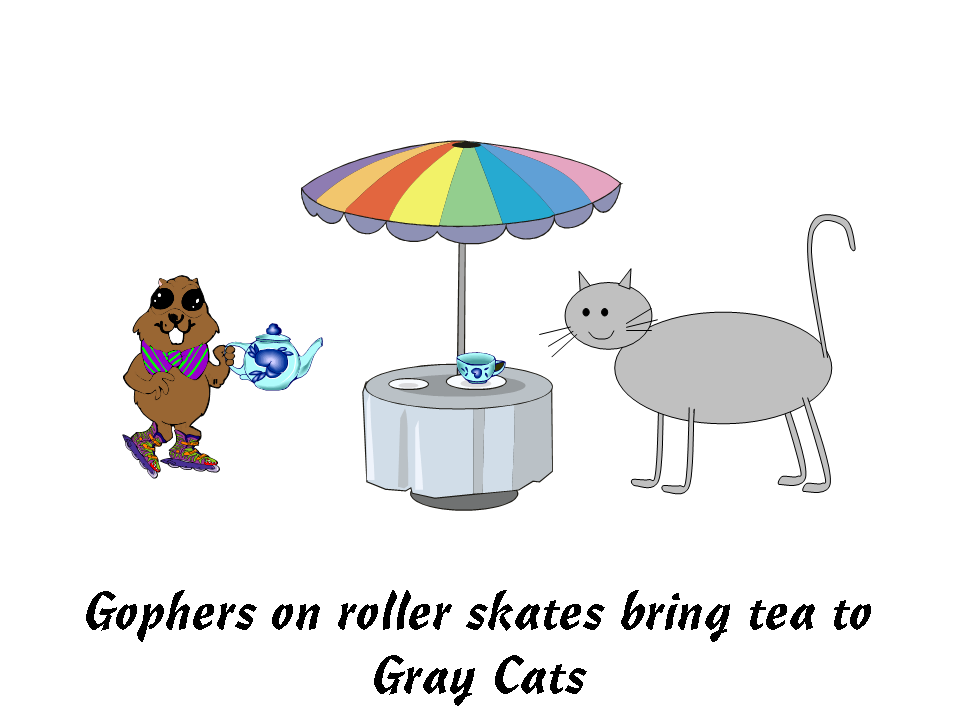 Don't ask us, we don't know. But one of our notes said "Gophers on roller skates bring tea to Gray Cats", and I know I had this image in mind when we wrote it down, but we have no idea why this image came about. But it was hilarious when Gray Cat suggested it, and there was nothing to do but illustrate it.