Little Gray Cat misses the master class on avoiding harp injury

| | |
| --- | --- |
| | Home |
| | Back to Gray Cat page |
| | Back to Humor Page |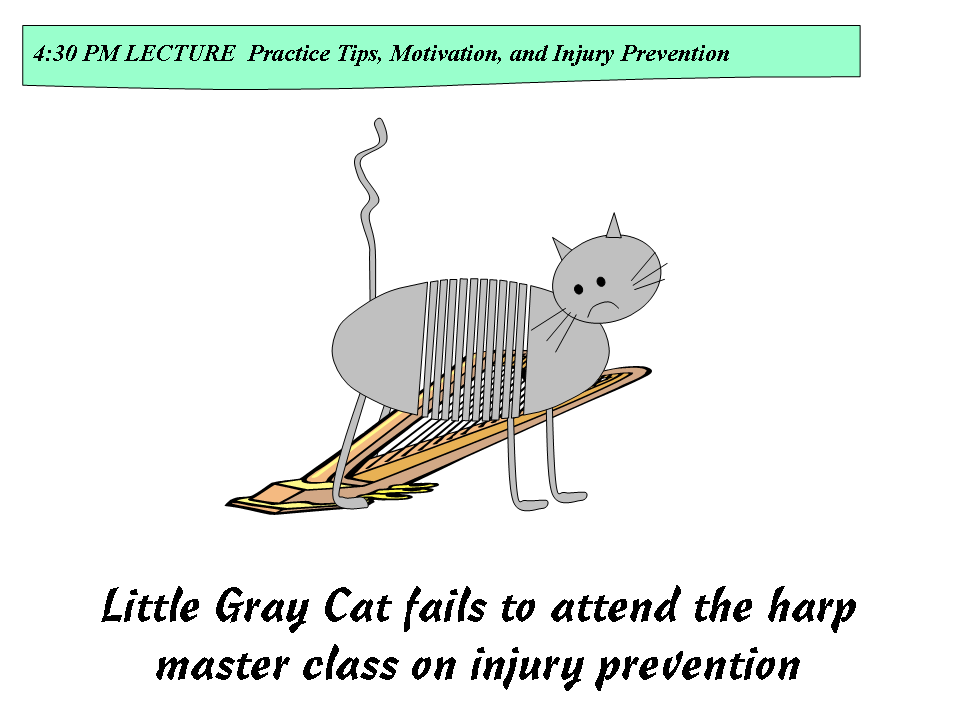 A few days before this cartoon, we attended a harp concert by Heidi van Hoesen Gorton, daughter of our symphony's principal harpist, Gretchen van Hoesen, and co-principal oboist, James Gorton. We got a flyer promoting the master classes of the previous day (which we missed), one of which is shown above, on avoiding injury. And the inevitable consequence of failing to attend this class is shown.