Little Gray Cat oils her lemons

| | |
| --- | --- |
| | Home |
| | Back to Gray Cat page |
| | Back to Humor Page |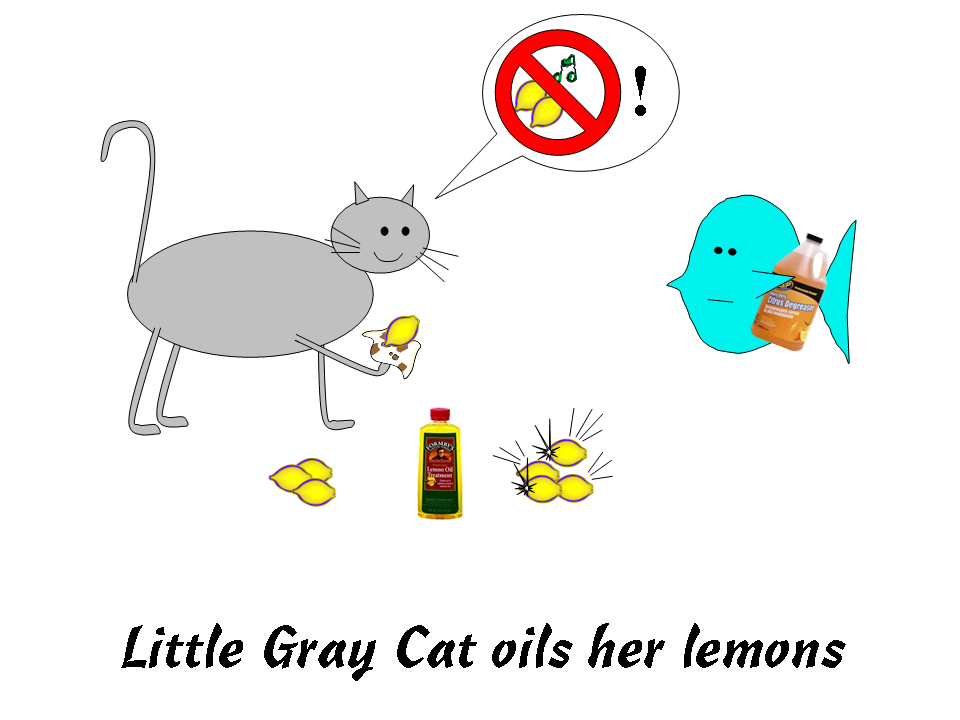 Gray Cat is clearly concerned about squeaky lemons, so she is oiling them. Flounder stands by with a bottle of citrus degreaser.
This came about because The Flounder, in exiting Home Depot, saw a huge exhibit of "Citrus Degreaser". Prior to this, I had not realized that greasy citrus fruit was a problem. But in thinking about it, I thought about all that "Lemon Oil" that is on sale elsewhere, and realized that citrus, while not normally greasy, might become so if lemon oil is applied. I don't know why anyone would actually oil a lemon, but my suspicion is that it is probably because unoiled lemons squeak.