Flounder gets to play "stick the Lovenox in the Gray Cat" at her party

| | |
| --- | --- |
| | Home |
| | Back to Gray Cat page |
| | Back to Humor Page |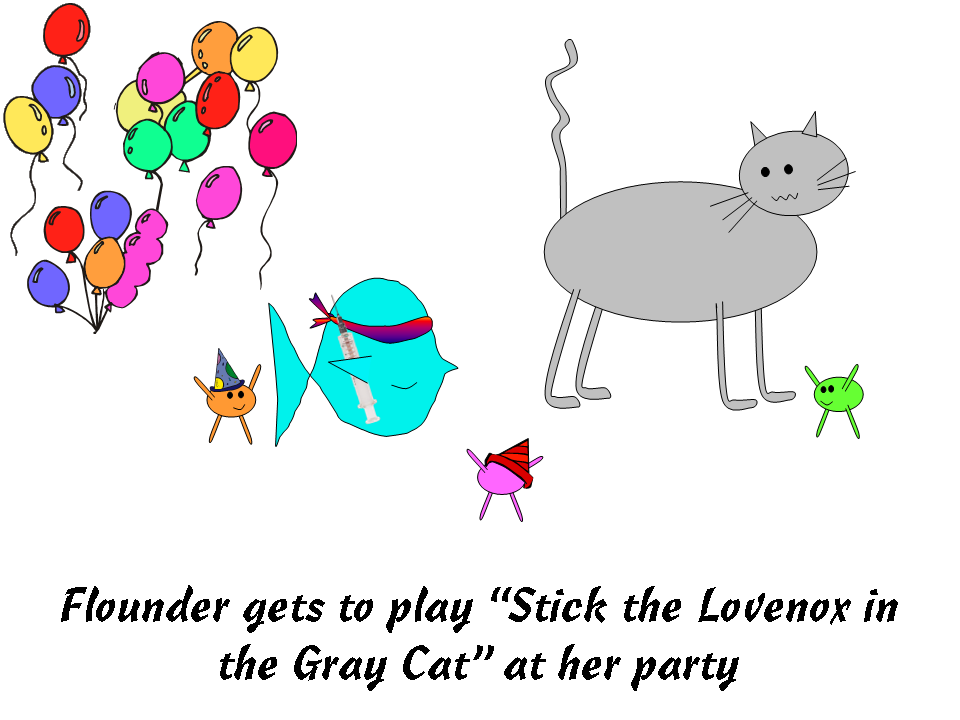 During her surgery recovery, for ten days I had to give her a Lovenox (LO-veh-nox) injection. Lovenox is a form of the drug heparin, which prevents blood clots from forming under various conditions (such as extended bed rest). (Actually I only had to do eight days; a good friend gave her injections the first two days, when I couldn't be there. I'm rather good at it, because I've spent many days giving myself two Lovenox injections per day, following my various surgeries). The Gray Cat does not like this game, even though she suggested this cartoon.