The Carnegie Museum of Art staff, realizing that the Little Gray Cat will not appear until Tuesday, hide the current exhibit until then

| | |
| --- | --- |
| | Home |
| | Back to Gray Cat page |
| | Back to Humor Page |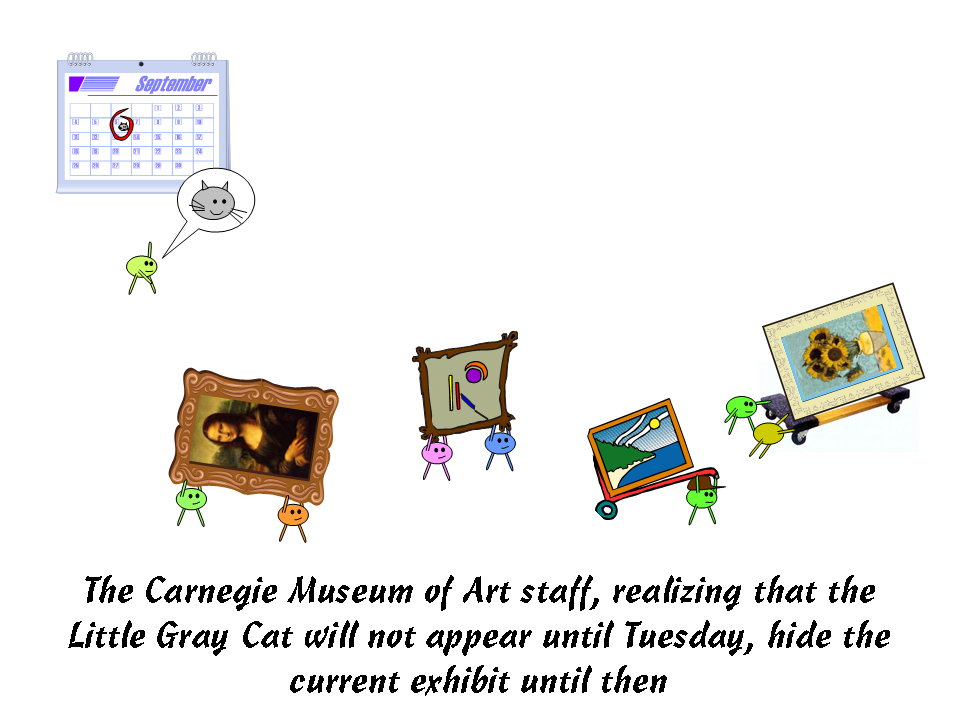 This was the result of a conversation:
Flounder: "Would the Gray Cat like to go out and get some exercise?"
Little Gray Cat: "Yes."
Fl: "What about the current art exhibit at the Museum?"
Lgc: "No, I'll be at the Museum on Tuesday"
Fl: "And the staff, knowing this, has hidden the exhibit so there's nothing for us to see?"
Lgc: <No reply, but a gesture indicating the Supulfouron Flux has gotten very high>
I was left with the conclusion that the staff must have hidden the exhibit.