Little Gray Cat is repacked

| | |
| --- | --- |
| | Home |
| | Back to Gray Cat page |
| | Back to Humor Page |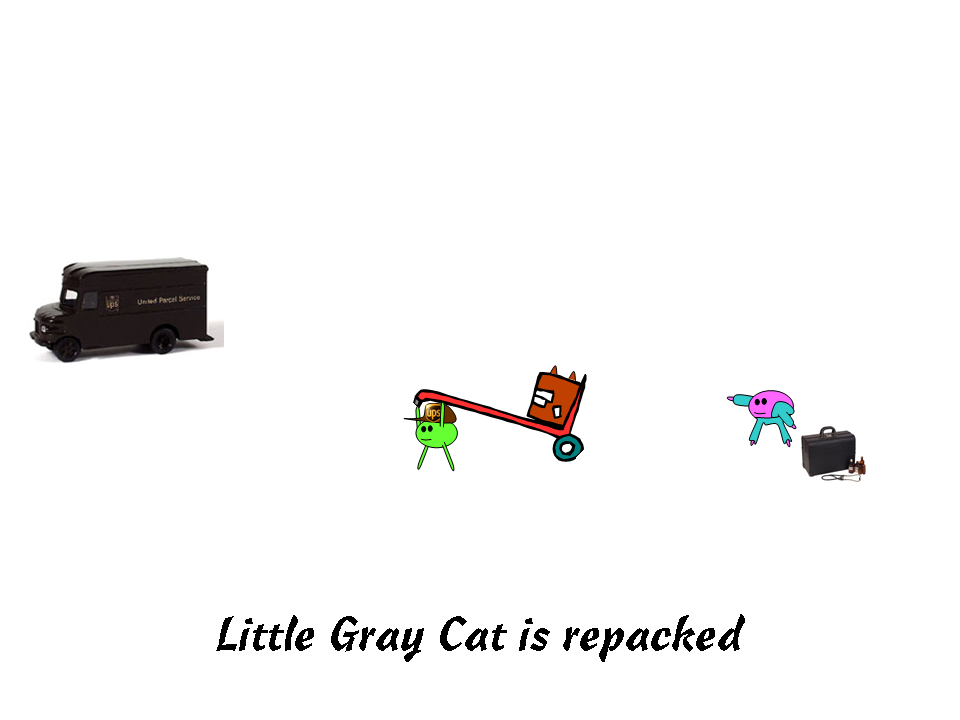 Because of the huge hole in the Little Gray Cat, she has to be repacked every day. This is what I imagine repacking is like. The home nurse comes with a complete little kit, including stethoscope, sphygmomanometer, and various medications. In addition, we get occasional deliveries of sterile pads, sterile normal saline "bullets" (little one-use bottles), and bottles of packing material (which she says resembles seam binding). The packing material is shoved into the hole to keep the wound open, so it heals from the bottom upwards.